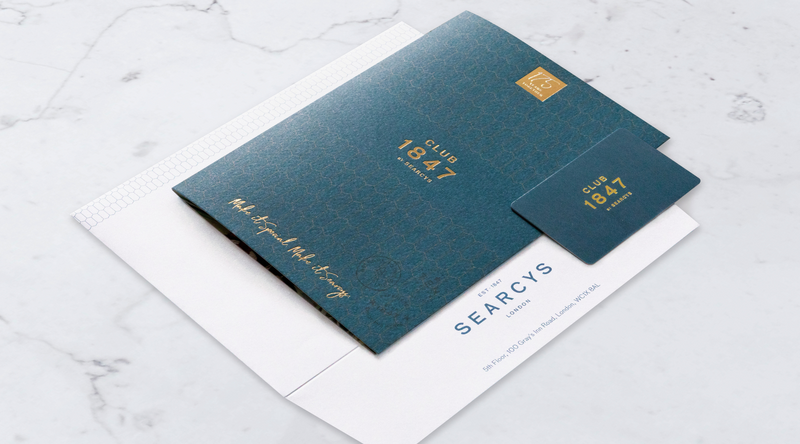 Club 1847 Members Pack
Become a member today and unlock exclusive benefits and seasonal rewards. Our range of venues within the Club 1847 circle are Barbican Brasserie by Searcys, Bonfire at the Barbican, St Pancras Brasserie and Champagne Bar, 116 Pall Mall, Searcys at The Gherkin and The Pump Room in Bath.

Sign up today, and we will send your Club 1847 membership pack straight to you. With exclusive vouchers and offers across dining and events, being a Club 1847 member is the most delicious way to experience London. To redeem any membership benefits, please make a booking before your desired time of arrival and remember your membership card! Contact us with any questions or booking requests on club1847@searcys.co.uk.
When you join Club 1847, you can expect to enjoy
- Chance to win a trip for 2 to the Champagne region
- 10% off house cocktails at participating venues
- 10% off Afternoon Tea at participating venues
- Searcys Champagne for only £42 from Sunday to Wednesday at participating venues
- 20% off your final bill on your birthday at participating venues
- 10% off our Champagne masterclasses at 116 Pall Mall and St Pancras Champagne Bar and Brasserie
- 2 for 1 glass of Searcys Champagne on your birthday at participating venues
- 10% off our set menus at participating venues
- Seasonal rewards and offers
Click here to read our terms and conditions and to find out which of our venues these offers can be redeemed at.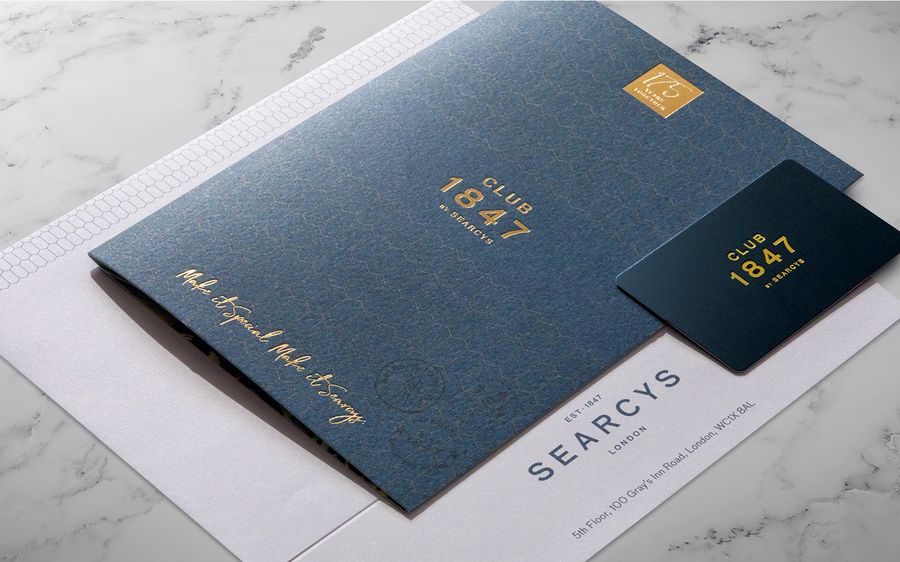 Packaging and delivery
As soon as you've placed your order you will receive a confirmation email and your card will be dispatched by Royal Mail 1st Class delivery.
Start enjoying your member benefits immediately by showing your confirmation email to one of our staff.
Royal Mail 1st Class

Free

Royal Mail Special Delivery

£7.95

Royal Mail International Standard

£4.50